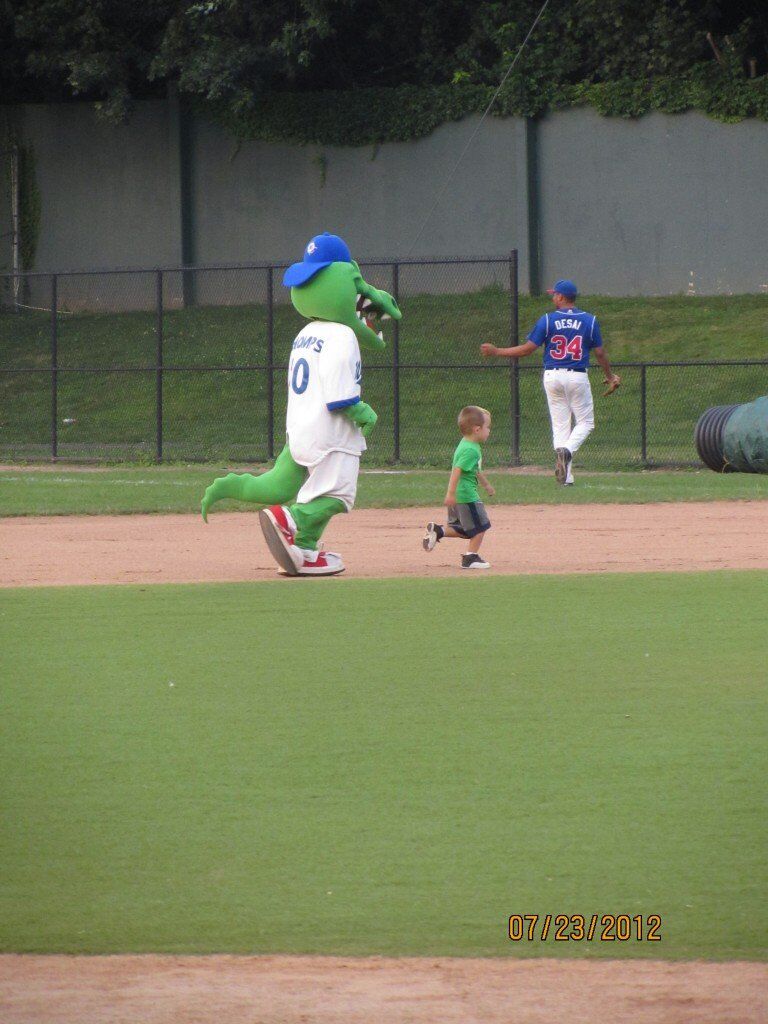 The 2012 season marked Salvi Sports first venture into the world of summer collegiate baseball with the purchase of the North Shore Navigators in FEB. With little over 4 months to prepare the "Navs" finished with the second best record in the Futures Collegiate Baseball League at 30 wins and 22 losses and lost in the final round of the FCBL playoffs. The team averaged 1009 fans through the gates, a significant increase over 2011.
The team opened the Salvi Sports era of Navigators baseball on Friday June 8th before a throng of 2509, their largest of the year. A 4 run 7th by the Torrington Titans spoiled Richie Hebner's debut as the Navs manager as the Navs lost their home opener 5 to 2.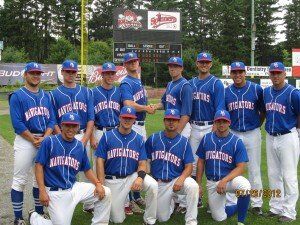 Under Hebner's watchful eye the Navigators started the season winning 14 of their first 18 games and looked like the team to beat in their first season in the FCBL. The middle part of the schedule was not so kind as the Navigators could manage only 5 wins in their next 21 games and all of a sudden a playoff berth was in jeopardy. The team rebounded to finish the season winning 11 out of 13 games to finish at 30 and 22, good for second place.
The Navs outlasted Torrington 2 games to 1 in the first round of the playoffs only to lose 2 straight to the Nashua Silver Knights in the finals.
The Navigators roster featured players from throughout the country. Colleges who sent players included Vanderbilt, Baylor, Florida, UNC Charlotte, U Mass/Amherst, plus Harvard, Columbia, and Dartmouth.
Individual honors went to St. Joseph of Maine Pitcher Joe Gruntkosky who was named the Pitcher of the Year for his 3 and 1 record and 1.84 era. Two Navs shared Player of the Year honors, UNC Charlotte's Brad Elwood, who hit .304 and Tim Hendricks from Benedictine College (IL) who hit .323.