Gary SouthShore RailCats
RailCats Season Review
With the purchase of 100% of the shares of South Shore Baseball LLC, Mr. Salvi officially entered the world of minor league baseball as the owner of the RailCats in 2008. Posting a winning record every year since 2005 while claiming 2 league championships and consistently boasting one of the American Association of Independent Baseball's best home field advantages, the Cats are excited to be back in action as they look to bring another championship season to Northwest Indiana and the U.S. Steel Yard.
URL: www.railcatsbaseball.com/clubhouse/frontoffice/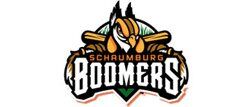 Schaumburg Boomers
Boomers Season Review
Welcome to Boomer Country – It's the place where community, family, fun and baseball all converge! Based in Schaumburg, IL Mr. Salvi became the 100% owner of the Boomers in 2011. In addition to providing top-quality baseball entertainment at a truly affordable value, the Boomers franchise strives to be an active and contributing member of the Schaumburg Community. Expectations are high as the Boomers enter the Frontier League and kick off their season.
URL: www.boomersbaseball.com/clubhouse/staff/
North Shore Navigators
Navigators Season Review
In January of 2012, Mr. Salvi expanded his holdings to include a 100% interest in Salvi Sports New England and his first collegiate wood bat team, the North Shore Navigators. As a member of the Futures Collegiate Baseball League (FCBL), one of most talented college wood bat leagues in the country, the Navs roster is made up of some of the most elite players in college baseball who are anxious to bring summer fun and excitement to Lynn, MA and Boston's North Shore!
URL: www.nsnavs.com/view/nsnavs/clubhouse/front-office/
North Shore Navigators General Manager Bill Trelecky has been named the Futures Collegiate Baseball League's 2012 Executive of the Year.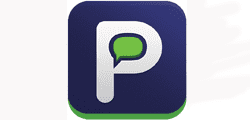 TextPride.com
Textpride Emoji is a new app for mobile devices that provides sports fans with the official logos of their favorite teams for use in text messaging, Facebook, and Twitter. Founded by Notre Dame alums, TextPride is dedicated to helping fans show their team spirit conveniently across multiple media platforms. TextPride Emoji is available for iPhone and iPad, with an upcoming launch on Android devices.
URL: www.TextPride.com get the app here: TextPride Emoji – RevoApps LLC

Salvi Food & Beverage, LLC
Mr. Salvi created Salvi Food & Beverage, LLC, in May 2013, bringing new food options to minor league baseball fans in Illinois and Indiana. The food and beverage company's first effort was to introduce Ben's Soft Pretzels – a popular item at University of Notre Dame sporting events – to the stadiums of the Frontier League's Schaumburg Boomers and American Association's Gary SouthShore RailCats. Salvi Food & Beverage has since been featured in Ballpark Digest.